Available Services

Take advantage of our services for more flexibility and convenience to support your banking needs.
Online Banking
Manage your money from your computer or mobile device 24 hours a day, 7 days a week. It is secure, convenient, saves time, and free!
Safe and secure online banking features:
View balances, transaction history and check images
Transfer funds between your Mutual Federal Bank accounts
Schedule, track and pay bills
Transfer funds to friends and family via Popmoney
Set up reminders and alerts
Place stop payment orders
Go green and receive electronic statements
Send us secure messages
Export transaction history to financial software or spreadsheets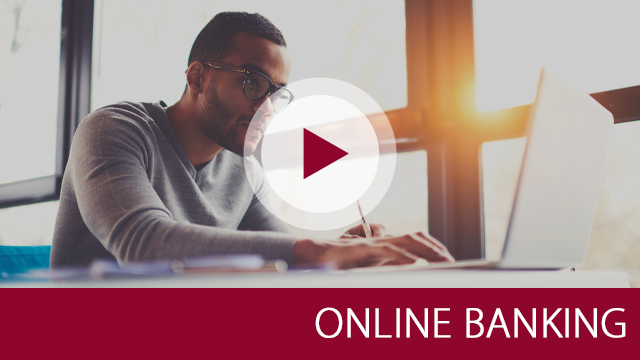 Mobile Banking
Mobile banking is the most convenient option to access your accounts right from your smartphone anywhere you go. Download our free mobile banking app and you will be able to:
View real-time account balances and transaction history
Transfer money between your Mutual Federal Bank accounts
Deposit checks
Pay bills and send money to family and friends
Manage your debit cards in real time
Set up and receive account alerts and security notifications
To use our Mobile Banking app, you need to be a registered Online Banking user.

| | |
| --- | --- |
| Download the Mutual Federal Bank mobile banking app | |
Bill Pay
Pay your bills online - it is simply the best way to manage your payments!
Set up automatic payments - great for bills that stay the same each month, like your rent or your car loan
Receive eBills - green, more convenient, more secure, and easier to manage
Set up reminders to receive updates through email when you receive a bill, or when it is due
Organize - group payments into categories, view all payments and payee at a glance
Search bill history - search by company, date and status, the moment you need an answer, wherever you are
Completely safe – paying bills online is more secure than mailing paper checks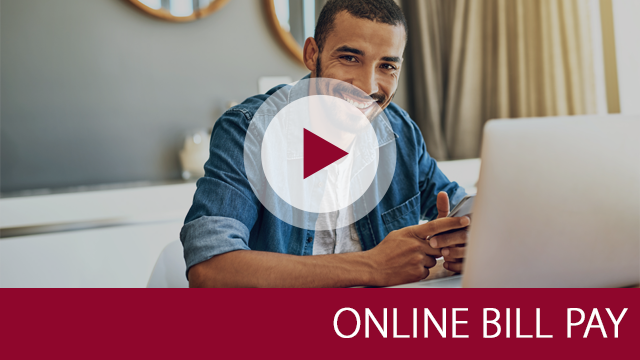 Popmoney
Popmoney is an innovative personal payment service that eliminates the hassles of checks and cash. Popmoney allows you to send and receive money as easily as you send and receive email and text messages. Best of all, you don't need a separate account. Just use your current U.S. checking or savings account.
With Popmoney, you can send and receive money using Online Banking from Mutual Federal Bank. It's just that easy!
Pay virtually anyone in the United States - from your babysitter to a Fortune 500 company
Send money to friends and family - all you need is their email address or cell phone number
Pay fast with same-day/next-day payments - payments can often be received in as little as one business day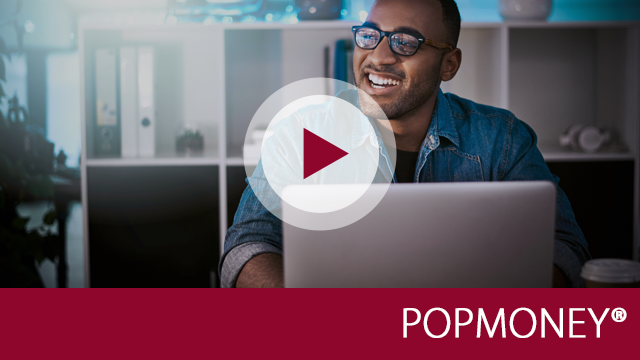 eStatements
Go paperless! Sign up to receive your deposit account statements electronically and enjoy the benefits of:
Convenience – no need to wait for the mail anymore, get an email notification when a new statement is ready to view online, and it's free!
Security – reduce risk of identity theft, your statements are safe within your password-protected online banking account
Good for the environment - save paper and generate less waste
To receive eStatements, you need to be a registered Online Banking user.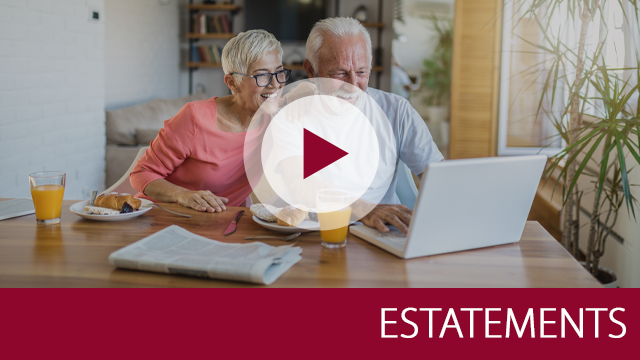 eAlerts (Notifi)
Know what's happening with your finances the moment it happens! Our new real-time eAlerts offer a stronger security and a new level of convenience. Set up your alerts in Online or Mobile banking and get notifications when:
A deposit or a withdrawal is made
A debit card or bill payment transaction posts
A check clears
Your balance drops below a certain amount
We suspect signs of fraud and identity theft
You can receive notifications via text messages, in your email, inside your online banking or with push notifications through Mobile Banking.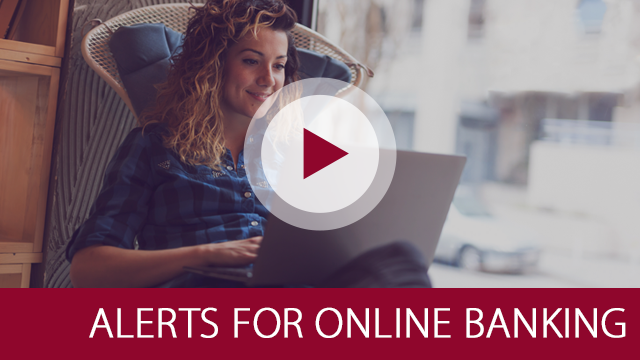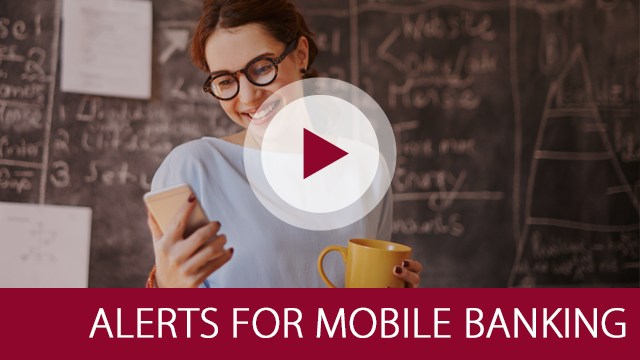 Debit Cards
Most of our checking and savings accounts come with a Mastercard® debit card, which is accepted like a credit card, but the funds are taken directly out of your account. It works like a check, but does so much more:
Shop in-person and online – use it anywhere Mastercard is accepted
Get cash at an ATM – access your funds via 55,000+ fee-free Allpoint ATMs worldwide
Instantly lock and unlock your card in our Mobile Banking app or CardHub app
Built-in chip technology for additional security
Manage limits on purchases and set up alerts and push notifications for debit card transactions in our Mobile Banking app
See all transactions on your bank statements
No annual fee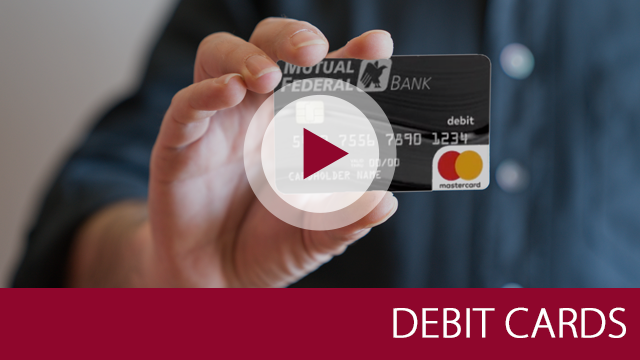 Find an Allpoint ATM

Use your Mutual Federal Bank debit card without ATM surcharge fees at over 55,000 conveniently located ATMs worldwide.

LOCATE ONE OF OVER 55,000 PARTICIPATING ATMS

Finding an Allpoint ATM is easy! Just look for the Allpoint logo, use Allpoint Mobile ATM locator or download the free Allpoint app for your iPhone or Android device from the app store.
CardHub
CardHub is an app for your mobile phone that allows you to lock and unlock your debit card. It gives you the tools to manage your cards and how they are used on the go:
Lock and unlock your card - if you think that you may have lost your card or suspect it was stolen, lock your card from your cell phone to ensure that no transactions can occur. Found your card? Unlock it in seconds.
Stay informed - check your account balances and view recent transactions
Set up alerts based on transaction type, merchant category, location, or even spend limit
Restrict and instantly change limits on purchases in certain geographic locations, merchant categories, or transaction types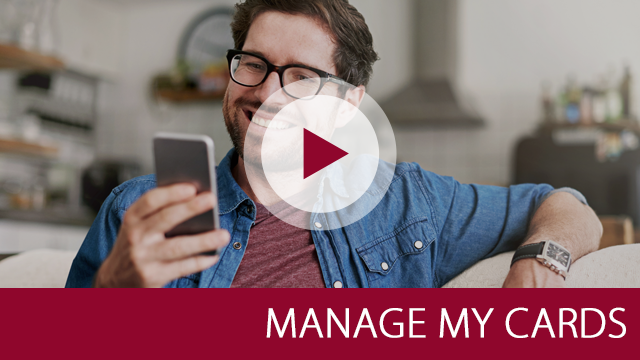 Report Lost or Stolen Card

If you think you may have lost your debit or ATM card or if it was stolen, report it immediately to protect your accounts by doing one of the following:
Other Services
Check Reorder
Personal accounts:
You can order personal checks on the Deluxe website.
Business accounts:
Please call us at (312) 447-5200 during regular business hours and we will assist you.
You can also order both personal and business checks by visiting our branch.
Direct Deposit
Direct deposit is a free electronic transfer service that sends your payroll checks or Social Security checks to your bank account. Once your direct deposit is set up, the deposits are automated, and no additional action is required unless you want to make changes or cancel.
Direct deposit is faster and more secure than checks. Eliminate the risk of lost or stolen checks, and waiting for mail delivery. The funds will be deposited directly to your bank account and become available immediately.
For payroll, simply provide your employer with the Mutual Federal Bank routing number (271071062) and your account number. If you receive Social Security or other federal benefits, you can sign up online at www.GoDirect.gov.
Official Checks / Money Orders
If you need to pay someone and don't want to use cash, card or write a personal check, you can use a Mutual Federal Bank money order or an official check instead. Visit the branch to purchase them.
Official checks are guaranteed by the bank. They are especially useful when making a large payment such as a down payment on a house or buying a car. You will need to know the exact amount of the check and the recipient's name before requesting an official check from a teller.
Money orders are another form of payment you can use instead of writing personal checks or paying with cash or card. Money orders are sold in amounts under $1,000, and they do not contain your personal information, such as your address or account number.
Wire transfers
A wire transfer is a transfer of funds completed electronically across a network of banks or transfer agencies around the world. Senders pay for the transaction at the remitting bank and provide the recipient's name, bank account number, and the amount transferred.
Please contact us during regular business hours for incoming and outgoing wire transfer instructions.